Every homeowner has unique questions and concerns when it comes to a remodel. However, they also almost always share one big worry. Will I be able to stay in my house while projects such as whole house remodeling are getting done?
Between the noise, the displacement of everyday appliances and living spaces, and especially the dust and particles in the air, some homeowners feel hesitant to live in their houses during the renovation. Unfortunately, staying in a hotel or a rental on some days or during the entire remodeling process may be an added cost that not everyone can absorb. Beyond that, it's extremely inconvenient to plan your life around moving in and out of your home.
For this reason, Lewis Design Build Remodel has adopted tools and practices to help homeowners stay put while their houses are being transformed into their dream homes.
Some Inconvenience Is Necessary
The straight truth is that with a remodel of any size, there will always be some amount of inconvenience. However, Lewis Design Build Remodel actively works to keep the disruption to a minimum. As a family man, Jared understands that no one can afford to miss work or time with their kids just because their home needs work. As a result, his business is all about doing work that is responsible, minimally invasive, and timely.
To that end, our company utilizes top-of-the-line systems, tools, and innovations to give our clients what they want.
BuildClean Creates Liveable Remodels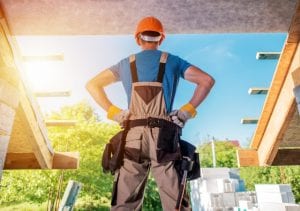 In addition to other elements of a house remodeling project, the main construction concern for all homeowners is the quality of air in their homes. Even if you're only having a single room done, remodeling generates hazardous dust particles generated every day. This does not only pollute the work area but also circulate all over the house. Thus, even if you're only remodeling the bathroom or kitchen, some construction companies will tell you to relocate no matter what happens.
That's why Lewis Design Build Remodel uses BuildClean. It is an air-scrubbing tool that helps clients stay in their homes by cleaning the air and ensuring that it's fit to breathe. The BuildClean dust collection system absorbs up to 90% of particles in the air, which helps clients stay safely in their homes.
Tips for Living On-Site while Renovating
Remodel one bathroom at a time.
Did you know that the most trafficked part of your home is your bathroom? You will need at least one functioning bathroom during the remodel. Have your contractor finish one bathroom remodel before starting work on another.
Create a construction-free zone.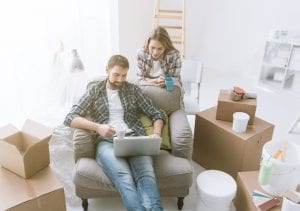 You may be planning a whole house remodeling project, but you still need at least one sealed-off space. This construction-free zone should be convenient for you and the other people staying in during the construction.
Come up with a plan for your kids and pets.
Small children and pets are naturally curious. If, for instance, you're planning to have room additions, you need to ensure that they stay away from the construction zone at all times. Guarantee the work won't cause any hassle when your kids are busy, sleeping, or inactive. It's in your best interest to arrange alternative options if you have multiple children, pets, or both whom you cannot always supervise.
Can You Pull-off a Live-In Remodel?
For all your remodeling needs, Lewis Design Build Remodel can help. We are a general contractor offering a wide range of construction and remodeling services for the Santa Cruz area.
Our team of experts has the skills, experience, and tools to make your dream home a reality. From a bathroom and kitchen remodel to siding, replacement windows, decks, and more, Lewis Design Build Remodel is the name you can trust. Feel free to call 831-566-9499 or contact us learn about your options today.