Starting a home remodeling project is a thrilling undertaking that can improve the value of your home and your living space's comfort, use, and attractiveness. Establishing a well-thought-out home remodeling budget is essential to ensure the project stays on track and within your means. We've put up a thorough renovation costs checklist to guide you through the financial portion of your remodeling journey. Use this checklist as your go-to budgeting resource to ensure you account for all potential costs before beginning your project.
1. Initial Preparation and Investigation
Establish the project's scope: Choose which rooms in your house you want to modify and how many modifications you want to make overall.
Gather photos and concepts that align with your vision: Best to do while you research design ideas and inspirations, which will help you communicate your design preferences to builders and designers.
Identify priorities: Sort the relevance of each component of your project. You can better allocate your financial resources as a result.
2. Research and Establish Your Budget
Examine your finances: Find out how much you can spend on the remodeling project. Consider your available financing choices, including personal savings, lines of credit, loans secured by your home, and other lending options.
Obtain price quotes: Before making your decision, request detailed quotes from all parties including; builders, architects, and designers, based on the details and scope of your remodeling project.
Review your budget frequently: Keep tabs on your spending and make required adjustments to your budget to account for any changes or unforeseen costs.
3. Design and Planning
Expenses for an architect or designer: If you're working with an architect or designer to generate precise plans, take their expert design skills into consideration. At Lewis Design Build Remodel (LDBR), we call this phase; Shape Your Vision. You already have ideas, but you'll be inspired beyond your wildest dreams when we ask, "Have you considered…?" We pair each customer with a professional designer to assist you in creating a project design that reflects your personal style and goals for look, feel, and function. LDBR will show you 3-D mock-ups as we refine your design plan, so you can see and feel the colors and textures and envision yourself using the space. At LDBR, We'll show you a clear plan, time frame, and budget and review all the details for your approval.
Engineering and structural evaluations: You may occasionally need to hire a structural engineer to evaluate the viability of your designs, especially for significant modifications.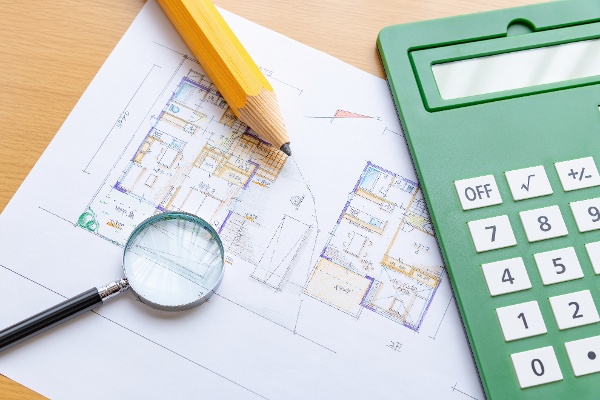 4. Licenses and Rules
Building licenses: The fees and permits that your local municipality requires should be investigated and estimated.
Costs associated with compliance: Include any renovations or adjustments required to comply with building codes and regulations.
5. Construction and Demolition
Cost of demolition: Before construction starts, set aside money to remove existing fixtures, finishes, and structures.
Construction costs: Include the price of the supplies, labor, and tools needed to complete your renovation project.
Calculate the cost of any modifications or upgrades: These items can be related to the plumbing and electrical systems.
6. Materials and Finishes
Floorings: Calculate the price of any necessary subfloor repairs, new flooring supplies, and installation costs.
Cabinets and countertops: Consider the expenses of the materials and the installation of cabinets and countertops.
Fixtures and fittings: Include the cost of lighting fixtures, sinks, faucets, and other adornments.
Spending money on paint, wallpaper, and other wall coverings, you intend to use.
7. Extra Or Unexpected Charges
Contingent capital: Set aside a portion of your budget (10–20%) for unforeseen costs or last-minute modifications to your plans.
If your project makes your home uninhabitable, consider the expense of temporary housing.
Storage costs should be considered if moving furniture and other possessions is necessary for the restoration.
8. Project administration and other
Fees for general contractors: Plan a budget for the general contractor's services and project management if you're hiring one.
Consider working with a contractor that uses software to properly track expenses and manage timeframes while using project management tools and software.
9. Cleanup and finishing touches
Take into account the cost of clearing away garbage and debris after the project is completed.
Final touches: Set aside money for any extra decorations, staging, or interior design work.
10. Costs associated with post-project upkeep and repairs
Set aside money for ongoing upkeep and any future repairs or maintenance that could be necessary.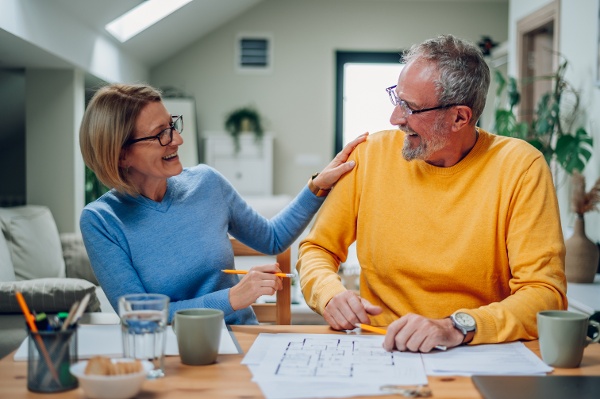 You'll be better prepared for your next remodeling project, begin proactively building a budget, and ensure your remodeling project stays on budget if you carefully follow this remodeling costs checklist. The secret to a successful and fulfilling home restoration journey is meticulous planning and careful evaluation of all prospective expenses. LDBR makes it feel like home. Our meticulous attention to detail and daily updates deliver exceptional craftsmanship and an exceptional experience on time and within your budget. Exactly what you wanted, only better. Just right. Ready to get your home remodeling project started? LDBR offers free consultations.