It's the ideal time for homeowners to think about starting some remodeling improvements to give their interiors a revitalized sense of comfort and style as the vivid hues of summer transition into the warm and comfortable colors of fall. What better way to celebrate the spirit of change and transition that the fall season brings than by giving your house a modern makeover? Here are some of the top fall home improvement initiatives that will make you fall in love with your house once more:
There is nothing quite as alluring as a crackling fire on a brisk fall evening.
1. Cozy Fireplace Transformation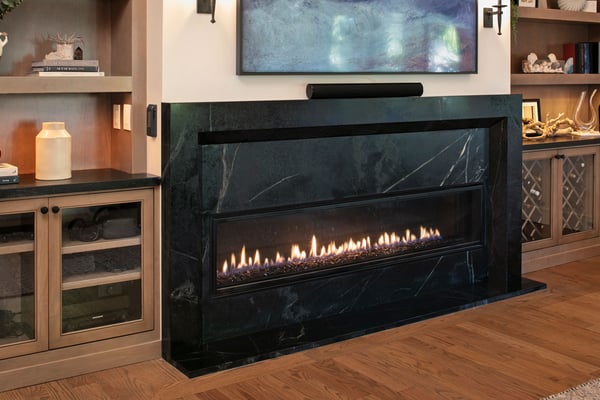 Your fireplace area can be transformed to become a focal point that radiates coziness and warmth. Consider modernizing your fireplace by adding rustic or modern components that complement your particular style. This might be done with a new mantle, surround, or even a whole remodel.
2. An Inviting Front Entryway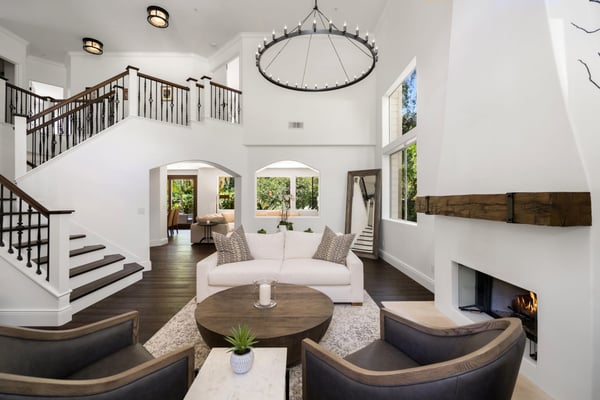 Your home's entryway sets the tone for what is to come within. Apply a new coat of paint to your front door and foyer in a warm autumnal color, put in new lighting fixtures, and improve the curb appeal with seasonal plants and accessories. Your guests will be impressed, and you will feel at home if your entryway is attractive.
3. Warm and Earthy Color Scheme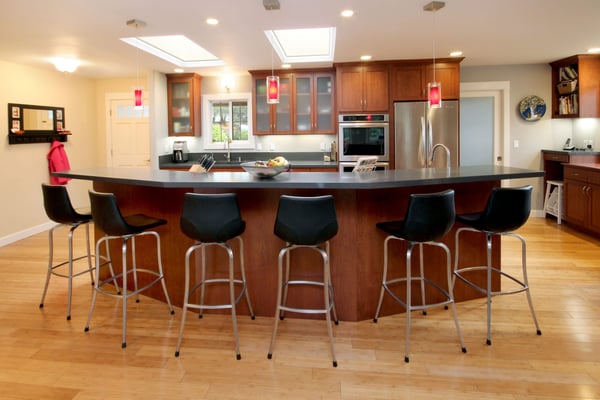 The rich and earthy color scheme of fall is frequently used to describe it. Think about repainting your interior walls in warm hues like rich browns, mellow yellows, and deep oranges. Your home will instantly feel cozier and more inviting when you use these colors.
4. Cozy Outdoor Living Areas
Fall is a great time of year for outdoor get-togethers around a fire pit or on a nicely furnished patio. Add comfortable blankets, soft lighting, and weather-resistant seating to improve your outdoor living area. A well-planned outside space may become an addition to your house and a wonderful spot to host visitors all through the fall. At Lewis Design Build Remodel, our highly skilled team of designers, suppliers, and craftsmen can translate your dream outdoor living space into a real, tangible respite. Whatever your vision is, we will work with you to help you fully realize it.
5. Luxurious Textiles and Fabrics
Incorporate soft textures and textiles into your house to welcome the changing of the seasons. Lightweight summer linens can be replaced with plush blankets, thick knit throws, and velvet cushions. These textiles provide your living areas with a sense of luxury in addition to warmth.
6. Ambient Lighting Rethink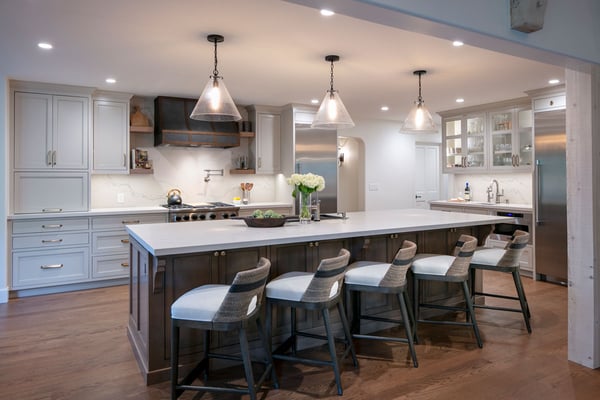 Proper lighting is more important than ever to create a cozy and welcoming ambiance as the days get shorter. To generate pools of gentle, calming light throughout your home, think about including ambient lighting fixtures like pendant lights, sconces, and floor lamps. Using dimmer switches, you may also change the lighting to fit various situations and moods.
7. Foyer Revival
The fall is the ideal season to make your foyer more welcoming because it serves as visitors' initial impression of your property. Add a chic console table with autumnal decorations, a big mirror to expand the impression of space, and a heated rug for added comfort.
9. Spa-Inspired Bathroom Retreat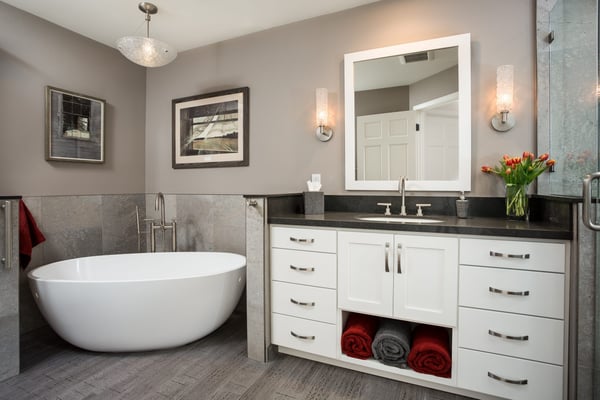 By upgrading your bathroom with spa-like amenities, you may create a tranquil haven inside your house. Install warm-toned tiles, a big soaking tub, luxurious towels, and robes. During the cooler months, this revitalizing area will be the ideal refuge. Harvest-Themed Dining Room
Decorate your dining room with harvest-inspired elements to get it ready for fall parties. Think about including a rustic wooden table, centerpieces with an autumnal theme, and seasonal dinnerware. Every meal will be special in this warm environment.
The autumn season offers the ideal chance to revitalize your living areas. Whether you decide to concentrate on one remodeling project or others, these suggestions will help you rediscover your passion for your house. Allow your home to reflect the beauty and coziness of fall by embracing the cozy, reassuring qualities of the season. We invite you to take a look at our project gallery, with a collection of custom renovation and home improvement projects; kitchens, bathrooms, room additions, and whole houses. We approach each and every remodel with unbridled passion, and it shows. Our desire to turn dream houses into real homes is evident in all our work, and we are proud to display them here for your benefit. When you partner with Lewis Design Build Remodel, you can expect work of the highest quality.