When contemplating a home remodeling project, the kitchen is often the first room many consider upgrading. It's where you entertain guests, cook for your family, and spend time with those you love. No matter what size it is, the kitchen is the heart of your home.

Across the board, kitchen remodels are the top remodeling projects for homeowners consistently. Aside from making your home more comfortable and inviting, a kitchen remodel can add significant value to your home's equity. But which kitchen remodeling upgrades should you include? Let's briefly examine how you can add the most value to your home through a kitchen remodeling project.
Remodeling ROI. How Much Value Can a Kitchen Remodel Add?
Many factors impact the ROI of a remodel, including:
The type of remodeling project.
Current real estate market trends.
How extensive the project is.
Considering the high rate of ROI for kitchen projects, it's not surprising why these are the most popular projects. Kitchen remodeling consistently brings in the highest ROI since these rooms are the most used. You can make these spaces aesthetically pleasing and functional to add significant value to your home. When you look specifically at the most popular upgrades within a kitchen remodel, countertops, backsplash, sinks, and plumbing fixtures are at the top of the list.
Whether you're planning on selling your home in the next year or the next five years, the value of your home is something to consider before making any renovations. Even if the main reason for the remodel is your family's comfort, it's best to consider every factor to ensure there will be a return on your investment in the long run.
The ROI for a kitchen remodel will largely depend on the project size. While a mid-size remodel may bring an ROI of around 50%, a minor remodel can lead to an ROI of up to 81%. Not all renovations or projects will add equal value to your home, so paying attention to what is most valuable to you and a future buyer is essential.
Top 5 Ways to Add Value to Your Kitchen
No matter what type of kitchen remodeling upgrades are up for consideration, many factors can add to the value of your kitchen. When looking for the highest return on your kitchen remodeling project, you must ensure the added features will be worth the investment. Here are the top five ways to add value to your kitchen:
1. Replace the Kitchen Cabinets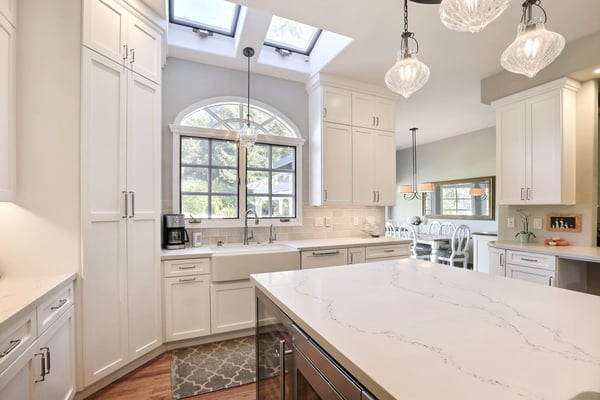 Don't let your kitchen cabinets be the eyesore of the room. When the cabinets need to be updated, there's no hiding them, and outdated cabinets can immediately drop the value of your home. Replace the kitchen cabinets with some that are both practical and appealing to look at. Depending on the quality of your cabinets, some might be worth painting or restoring. Other cabinets may need to be replaced entirely, giving your kitchen a new look and feel. New cabinets are one of the quickest ways to modernize your kitchen while adding additional storage space.
2. Add a Kitchen Island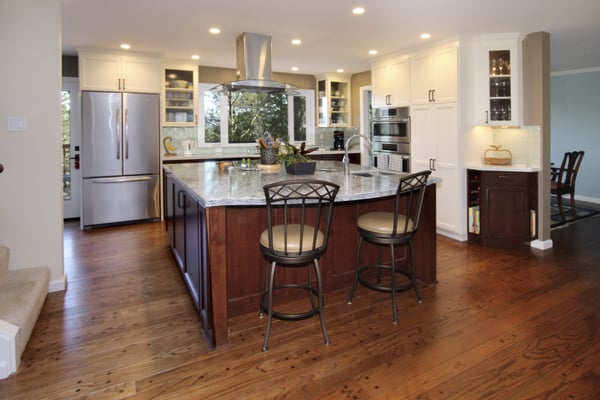 A kitchen island is an underrated but essential feature in a luxury kitchen. If your kitchen doesn't already have one, adding a kitchen island is a great way to make your kitchen seem luxurious and functional. The island can be highly practical, giving you a space to cook, prepare food, and store items. You can even add bar stools or other seating. But in addition to its practicality, it can also be a statement piece in a luxury kitchen. There are designs and styles to choose from that can fit any kitchen.
3. Upgrade to Luxury Appliances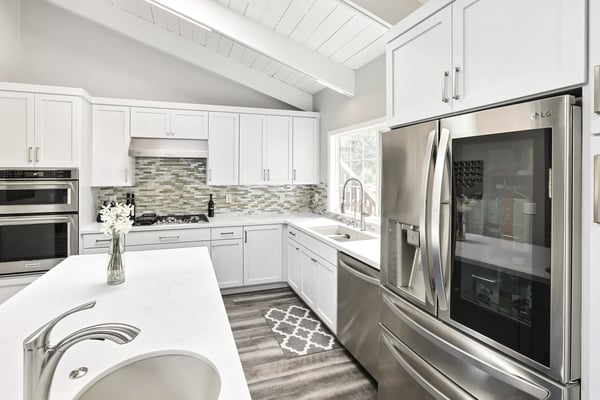 Upgraded kitchen appliances will significantly make a difference in the value of your home. Adding luxury appliances like a high-end stove can substantially raise your home's value. Stainless steel appliances are still among the most popular choices, often bringing in the highest ROI. To increase the value of your home, you don't have to replace every kitchen appliance with a high-end one. If you invest in only two appliances, focus on replacing the refrigerator and the oven in your kitchen.
4. Add a Butler Pantry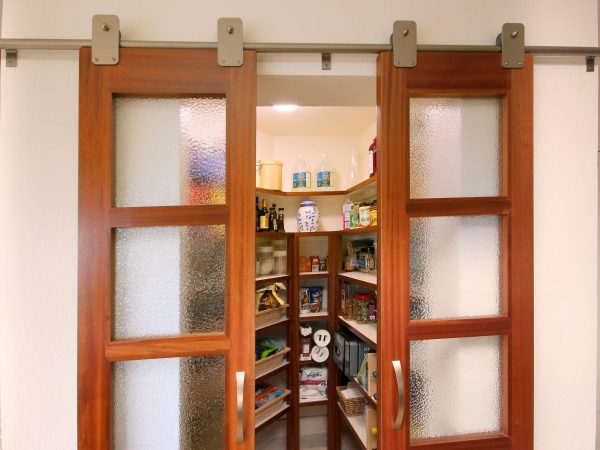 When you love to cook, your kitchen remodel isn't just about appearances - you also need functionality. Adding a butler pantry is one way to add value to your home, but you'll find it incredibly useful with its many cupboards, drawers, and ample countertop space. A butler pantry can be used for food storage and prep, allowing you to prepare elaborate meals.
5. Add New Countertops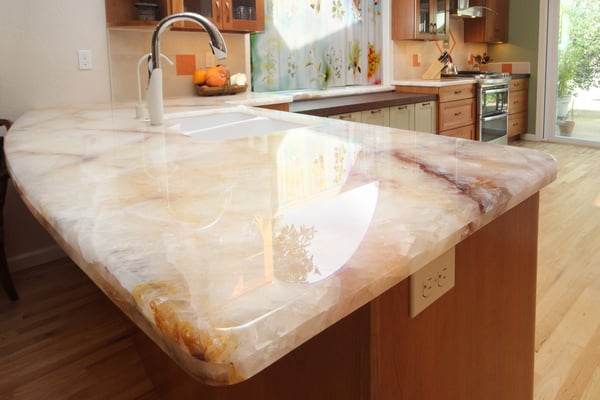 Adding new countertops is sure to make your kitchen look modern and elegant. Although granite countertops are still popular for homeowners, many have also started choosing lighter materials such as quartz or porcelain. By upgrading your countertops and adding cabinets to match, your entire kitchen can be completely transformed.
Takeaway
There are many ways to add value to your kitchen and your home's overall value. Kitchens and bathrooms are the most common remodel projects for homeowners due to their importance in the home and frequent usage.
Whether you choose a minor or major kitchen remodel, hiring a professional and experienced contractor will help guarantee you'll see a high ROI when you sell your home. For more ideas about how to add value to your home, check out our blog.
Our pricing guide can help give you an idea of what kind of kitchen remodel fits your budget. Already have a plan for adding to your kitchen? Contact Lewis Design Build Remodel today!